8 Influential Filipino Women Who Shaped History Ahead of Their Time
Written by Ana Lirios
Andres Bonifacio, Epifanio Delos Santos, Claro M. Recto, and Jose Abad Santos; names of prolific Filipino men who are surely important for their contributions in our history, immortalized through the streets that used their names. Sure, they're just street names, but we never forget their names because of how often we hear them--and we might even recall a thing or two about them from our history classes.
That got me thinking--what about the legacies of the female engineers, doctors, lawyers, and soldiers? Do we even know the names of these historically influential women?
In celebration of women's month in March, let's look back at some of the most influential Filipino women in history. These women have revolutionized the fields of art, science, law, history, and music, among many others, and paved the road of excellence for generations of women to come.
1. Fe Del Mundo
The scholar pediatrician Fe Del Mundo was nicknamed the "The Woman of Firsts'' in her time. She was the first Asian and first Filipino woman to attend the Harvard School of Medicine, the founder of the first pediatric hospital in the Philippines, and the first woman to gain the title of National Scientist. Her legacy lives on today in her awards, her hospital, now named Fe Del Mundo Medical Center after her, as well as in the hearts of every Filipina doctor she paved the way for.
2. Natividad Almenda-Lopez
During her time, Natividad Almenda-Lopez was one of the most prominent figures of her time. After becoming one of the first female lawyers in the Philippines in 1914, she went on to become the first woman in Asia to hold the titles of presiding judge in the Juvenile and Domestic Relations Court and associate justice in the Court of Appeals. Aside from this, she was also a vocal advocate for women's suffrage, known for her booming voice in city plazas and her ability to draw people to fight with her.
3. Anita Magsaysay-Ho
Among the elite of the Filipino art world, Anita Magsaysay-Ho definitely stands out from the rest. She was the only woman to be recognized in the prestigious modernist painting movement the Thirteen Modern, standing alongside the likes of Victorio Edades, Guillermo Tolentino, and Vicente Manansala. With her distinct and powerful portrayals of Filipino women working in the backdrop of her native Zambales, she made a name for herself, displaying her art in countries like New York, Brazil, Canada, and Hong Kong. She may have been one of the first renowned Filipina artists, but she certainly wasn't the last.
4. Maria Orosa
Maria Orosa was a seasoned wartime chemist, employed to aid the food insecurity among her countrymen through her innovations in canning fruits, vegetables, and fish, making it easier to distribute to Filipinos in war stricken areas. However, her most daring feat was smuggling her high nutrient food inventions, Soyalac and Darak, into Japanese camps for Filipino prisoners. Today, she is best remembered for her most widespread invention, banana ketchup, which is a staple in households around the country, and has even become a symbol of Filipino pride.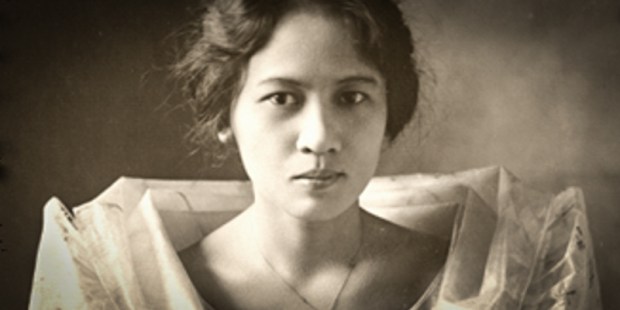 5. Encarnacion Alzona
A feminist icon of early twentieth century Filipino society was historian and educator Encarnacion Alzona. After completing her doctoral studies in Columbia University in New York, she became the first Filipino woman to obtain a PhD. She was also an active member of the National Federation of Women's Clubs, which acted as her platform to voice out her beliefs on equal rights and opportunities for women, even being cited as a key influence in President Manuel L. Quezon's signing of the women's suffrage bill of 1937. Her passion for her beliefs was beyond admirable, and we have already paid tribute to her by exercising our right to vote.
6. Jovita Fuentes
Jovita Fuentes set the stage for Filipino performers when she showcased her talents in operas across Europe. She risked it all when she travelled to Milan in 1924 to pursue her music career, but her talent was quickly recognized when she took on leading roles in critically acclaimed operas like Madame Butterfly, Iris, and Salome. Beyond this, she returned home to establish the Artist's Guild of the Philippines, which brought her love of opera to her countrymen. Her efforts undoubtedly paved the way for the world class talent of Filipino musicians of generations to come.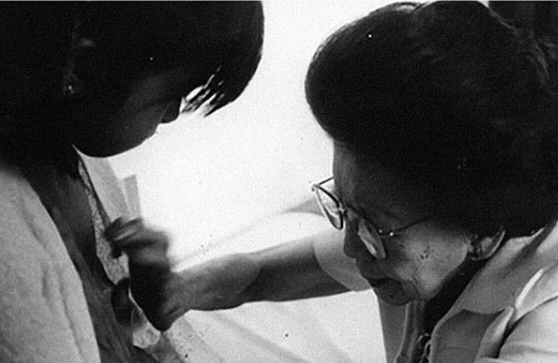 7. Aida Cruz-Del Rosario
Philippine architecture is an integral part of Filipino culture, preserving celebrations, battles, and the artistic vision of those who took part in it. Aida Cruz-Del Rosario was the first licensed architect in the Philippines, even placing seventh overall in the board exam. From there, she dominated the predominantly male landscape, constructing over 120 hospitals, homes and structures. Although most of her work has been difficult to pinpoint due to structural changes over time, she still lives on quite literally today at age 99, celebrating the fulfilling life she lived through her creations.
8. Nieves Fernandez
When talking about influential Filipino women in history, it is impossible not to talk about Tacloban school teacher Nieves Fernandez. When Japanese troops threatened the safety of her town, she was a guerilla in the night, defending against over 200 Japanese soldiers with just her makeshift gas pipe gun and bolo. She even trained hundreds of locals, who were vital in collaborating with the American soldiers to end the enemy forces' reign of terror. At the end of it all, she lived to tell the tale, representing the guts and prowess of the Filipino woman in times of desperation.
While reading through the stories of these women, I realized that their legacy was never just history books, streets, and building names. On the contrary, their legacy is in each and every Filipino woman that was bold enough to follow their dreams. 
Sources:
Alcazaren, P. A 'Kyoto house' overlooking the mines. Philstar.com. https://www.philstar.com/lifestyle/modern-living/2009/09/26/508252/kyoto-house-overlooking-mines. 
Almeda-Lopez, Natividad. https://philippineculturaleducation.com.ph/almeda-lopez-natividad/. 
Anita Magsaysay-Ho. http://www.artnet.com/artists/anita-magsaysay-ho/. 
Choy, C. C. (2006, September 1). A Filipino Woman in America: The Life and Work of Encarnacion Alzona. Genre. https://read.dukeupress.edu/genre/article-abstract/39/3/127/5599/A-Filipino-Woman-in-America-The-Life-and-Work-of?redirectedFrom=PDF. 
Engel, K. Fe del Mundo, first female student at Harvard Medical School: Amazing Women In History. Amazing Women In History | all the women the history books left out. https://amazingwomeninhistory.com/fe-del-mundo/.
Filipinas Heritage Library. (1970, February 1). 01 Feb Featured Artist: Jovita Fuentes. Filipinas Heritage Library | Featured Artist: Jovita Fuentes. https://www.filipinaslibrary.org.ph/himig/featured-artist-jovita-fuentes/. 
Gingrich, J. (2020, September 8). Maria Ylagan Orosa and the Chemistry of Resistance. Lady Science. https://www.ladyscience.com/features/maria-ylagan-orosa-chemistry-of-resistance. 
Ilacqua, J. (2018, November 27). Dr. Fe del Mundo. https://cms.www.countway.harvard.edu/wp/?p=15381.
Jacinto, F. Full of life at 90. Philstar.com. https://www.philstar.com/lifestyle/fashion-and-beauty/2012/07/18/828789/full-life-90. 
Legacy & History - Fe Del Mundo Medical Center: Hospital Quezon City. (2019, August 10). Fe Del Mundo Medical Center | Hospital Quezon City. https://www.fedelmundo.com.ph/history-legacy/.
Limos, M. A. (1970, January 1). The Untold Story of 'Miss Fernandez,' the School Teacher Who Killed 200 Japanese in WWII. Esquiremag.ph. https://www.esquiremag.ph/long-reads/features/nieves-fernandez-guerilla-wwii-a00293-20200915-lfrm. 
Lolarga, E. (2012, December 15). Natividad Almeda Lopez–suffragist, lawyer, a woman ahead of her time. https://lifestyle.inquirer.net/81351/natividad-almeda-lopez-suffragist-lawyer-a-woman-ahead-of-her-time/. 
National Commission of Culture and the Arts. (2019, March 12). Order of National Artists: Jovita Fuentes. National Commission for Culture and the Arts. https://ncca.gov.ph/about-culture-and-arts/culture-profile/national-artists-of-the-philippines/jovita-fuentes/. 
Peoplepill.com. (2020). About Aida-Cruz Del Rosario: Filipino architect (1922 - n/a): Biography, Facts, Career, Wiki, Life. peoplepill.com. https://peoplepill.com/people/aida-cruz-del-rosario. 
Pinto, S. (2020, April 23). From the Archives: Anita Magsaysay Ho: Her Life, Art, And Philosophies. Tatler Philippines. https://ph.asiatatler.com/society/anita-magsaysay-ho-her-life-art-and-philosophies. 
Rampe, A. (2019, October 27). She Invented Banana Ketchup & Saved Thousands of Lives. Why Have We Never Heard of Her? Food52. https://food52.com/blog/24700-maria-orosa-profile?fbclid=IwAR3fVXync0i8Yd-iDl2vxjBI-K6i28Yxmm0Mgt17ty25FdU6wCVs0MYJbBE.